I have always loved colouring in, as a kid, then into my teens!
Particularly doodles and patterns. Things that don't matter what colour they need to be, or have to look a particular way.
I remember having great patience, taking ages carefully colouring in, staying within the lines. I remember a favourite picture was one of bats, in juniors, I got a prize for my colouring page, a pack of pencil crayons if I remember right, and being immensely proud.
Colouring pencils were always my person choice, those that I could blend. I think I'd still got them somewhere. I've just been re-united with a lot of my posessions, so I'll have to dig them out.
I've recently had to box up and move a lot of my possessions that were being stored in my old house, as we've sold it. It's now all piled up in my parent's garage until it's all sorted out! I've started a full sort-out/spring clean, going through cupboards etc. I've not touched in years, to clear space for more stuff. It's great, you find all sorts of things you'd forgotten about 🙂
Like this


A colouring poster that was in a box! It's a bit creased from being rolled up, but otherwise it's great! Even the pens still work!! So it's now been installed on my door and I can colour whenever I wander past and feel like it! 🙂
Then I was reminded that lots of people are currently into colouring in, or art therapy!! So I had a wander through the internet to find some other good colouring sheets. There's loads out there aimed at adults now 🙂
here are a few of my favourites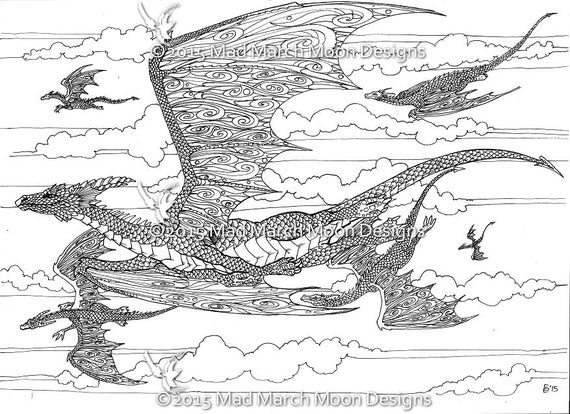 available in her etsy store here

Dragon eye – a free download from Welsh Pixie on Deviantart here
She's done loads of gorgeous doodles, and all free to download and print!

This enchanted forest is created by Ellfi, another Deviantart user. Another free download from Deviantart here
And I've created one and put it up for sale in my etsy shop.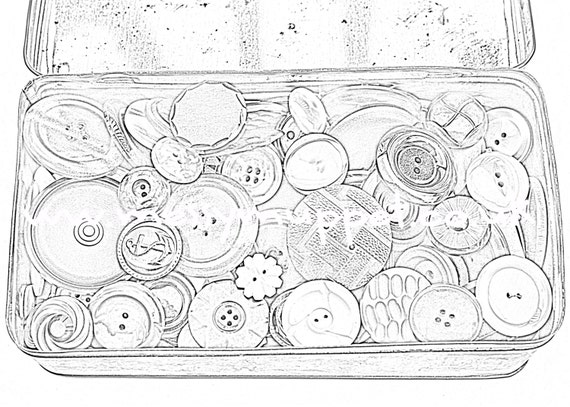 It's based on a photo I took of a button tin full of beautiful, many vintage, buttons!
I'm going to have a go at creating several more, using different methods and different programmes.
But for now you can buy this one here
I have started a Pinterest board with links to colouring pages that I love here
Happy colouring/coloring!!